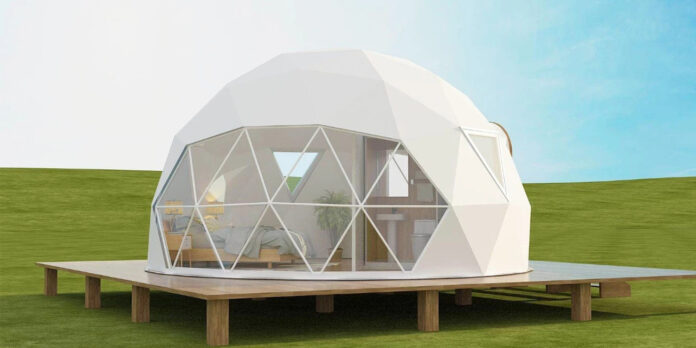 Unless you have a phobia of water, everyone loves a beautiful day at the beach! It is one of the many joys of summer. When next you plan a trip to the beach, ensure you bring along a beach dome tent.
A beach dome tent is an excellent way to get that beautiful tan without worrying about looking like a cooked lobster the next morning. Sunburn may be painful and unattractive, but there are more skin health issues to worry about.
Features of a beach dome tent
Getting a quality beach dome is as important as getting a tent. Here are the top features of a quality beach tent.
What's your desired size?
The first thing to consider in relation to a beach dome tent is the number of people you hope to accommodate in it. If you go solo or with just a partner, you can settle for a two-person size.
Beaches are essentially crowded during the summertime. Unless you find yourself on a quiet beach, you'll need a beach tent that doesn't occupy much beach space. Think of all the kids running around and bumping into your tent.
Level of UV protection
While on the beach on a beautiful, hot summer afternoon, you need protection from Ultraviolet (UV) rays. A beach dome tent is designed with fabric material with UV protection. 
Just like sunscreens, these fabrics come in different ratings. A good beach dome tent should have an SPF50 rating, at the least.
Easy to set up
A beach dome tent would require a quick setup. One of the things to look out for is the ease of setting up your beach dome tent. It's supposed to be a fun day at the beach and not a day on the job at a workshop.
Packing it up and bringing it to the beach should also be relatively easy. In other words, it should also be easy to transport.
Does it have sand pockets?
Sand pockets are a necessary accessory on a beach dome tent. They are located on the corner of the tent to hold sands as additional weight. 
Usually, stakes, guy lines, and tie-downs hold tents in place. Sand pockets give them the extra anchor and weight, especially on soft sandy beaches. 
Does it fit into your budget?
Most people tend to consider the tent's price as the first factor to consider before purchase. However, you'll be doing a great disservice as you would probably compromise on quality.
Regardless of its price, a beach dome tent should never compromise on its protection feature and purpose. Conversely, it in no way means you have to break the bank to get the best beach dome tent.
There are several types of quality beach dome tents that can cater to the needs of any drawn budget. You have to figure out what you want and choose what fits your price range.
Is the beach dome tent waterproof?
The tent should be able to protect against sunburn and harmful UV rays, but it should also be able to protect from other weather elements. Your proximity to the beach means your tent is susceptible to sprays and splashes of water. 
If we consider the occasional rainfall, the beach dome tent must have that extra layer of coating made from waterproof material.