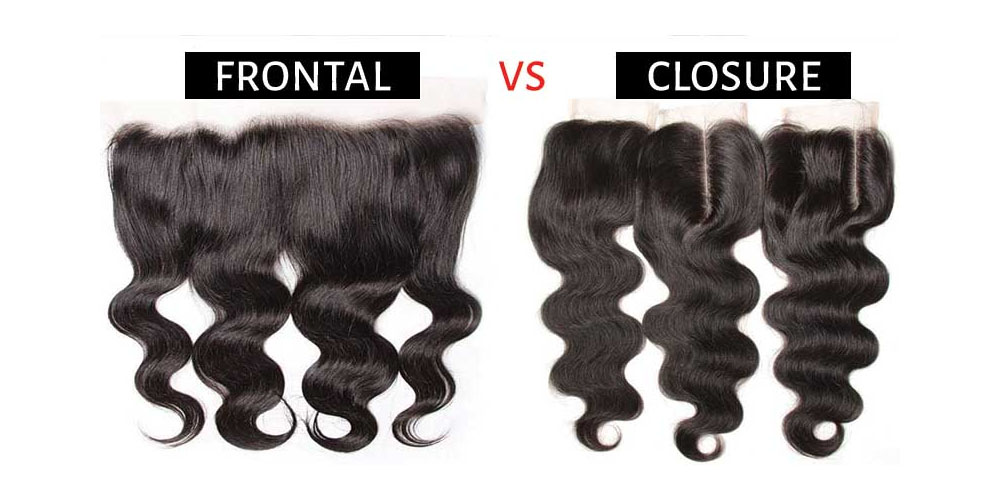 Are you unsure about whether to go for bundles with lace closure or frontal closures? Well, that's the question that has been haunting everyone for a long time. The answer is although quite simple. Are you ready to embark on a journey to enlightenment? Let's explore further.
What Makes Lace Closures Different from Frontal Closures?
Several remarkable features differentiate lace closures from frontal closures. Here are a few features that you should know before buying yourself a closure.
A Brief Account of Lace Closures
You might be wondering how a lace closure looks likes? You can think of it as a patch of hair that can close a certain section in your wig. The lace closures are usually available in sizes of 4×4. How can you apply them? They can easily be applied through gluing or sewing of the lace closure onto the wig section.
Besides that, they are also available in three different shapes that include middle, three, and free-closure bundles. As evident by the name, the middle lace closure has a natural pre-plucked hair that is installed in the middle as part of the closure. The middle lace closure is the most trending among women of all ages. Last, the free closure allows you to have the freedom to choose the closure as your desire.
You might be wondering about different customization. Yes, you can do that too. The lace closures are available in different lengths and styles. You can easily choose the one that suits your needs and preferences.  Apart from that, they are also cheaper as compared to frontal closures as well.
A Brief Account of Frontal Closures
Frontal is different from lace closures as they are the finishing pieces that cover your full head scalp. With the frontal closure, you will not have to worry about your natural hair at all. The frontal closures cover your hair from ear to ear without leaving a single hair exposed. The placement is also quite simple with frontal closures as you will only have to place the frontal closure at the very edge of your hairline. By doing that, you will have a natural hair look and no one can spot the difference that easily.
There is another variation of frontal closures called 360 closures that can help you to recreate your hairline that covers the entire area of your scalp. With the 360-frontal closure, you can also add on the ponytails as another wig closure. It is not traditionally a wig; however, you can use it as a wig as well. Alternatively, you can use the middle lace bundle closures to cover up your hairline and you may also a ponytail lace as well.
Final Verdict
The lace closures offer you a wide variety of options. They are usually available in a 4×4  size. However, there are variations of middle, three bundles, and free closure variants that you can choose based on your taste. Another version is of frontal closures that covers your entire hairline and they can be used with other closures as well. Considering cost-effectiveness, lace closures are the best choice if you have a budget.