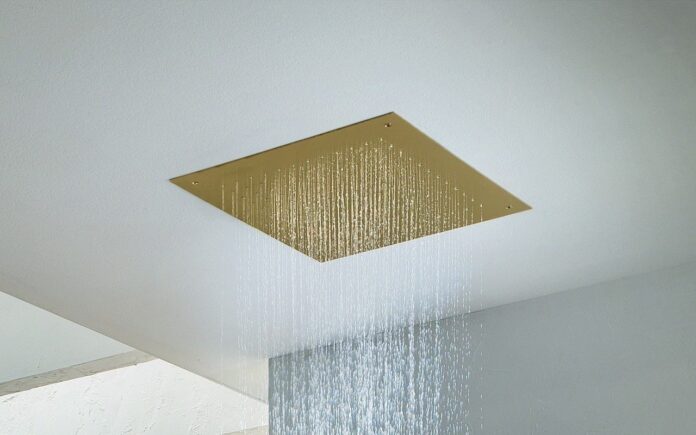 Are you looking for incredible ways to enhance your bathroom look and your shower experience? So are in the right place. One of the perfect ways to enhance your bathroom is getting a modified shower head like a gold shower head that will improve the overall look of the space. However, when upgrading your bathroom, there are mistakes you can do that will make the space look awful instead of looking welcoming. So, what are these mistakes people often make when enhancing the bathroom look? Read below:
Top Mistakes to Avoid when Installing a Showerhead
Not getting a shower wand
Gone are the days when shower wands were meant for those with mobility issues alone. These days, there is a lot you can do with your shower wand. Apart from giving you a luxurious experience, a shower wand increases flexibility, and it will enable you to do a lot in the bathroom. All these functionality and flexibility aren't available in the olden or traditional showerhead. So, when upgrading your showerhead, upgrade the shower wand too.
Getting a showerhead with low flow
When getting your bathroom an upgrade, the goal is to get comfortable while saving water and energy. So, you must make a smart move before you upgrade your showerhead. This means that you must avoid the showerheads that provide you with low-flow of water at all costs.
With the water flowing at low pressure, you are going to spend more time in the bathroom, which means you will be using more water and energy at the same time. You will end up feeling terrible about your bathroom upgrade. So, don't regret it later. Instead, make a smart more by choosing a showerhead with the right water flow.
Compromising function for style
When going to get a showerhead, the goal is to get a product that will function effectively as much as the look is concerned. So, when you go to the store, don't get fooled by the look and style. The question is, will the showerhead deliver the services as anticipated? Avoid losing your money for a fancy showerhead that won't satisfy your end goal.
Buying a cheap showerhead
Another common mistake that people will make when buying a showerhead is going for a cheap one. Even if you have a fixed budget, it is better you keep saving to buy a worth showerhead later than buying a showerhead that will serve you for only a few days and then gets damaged. It is possible to get a budget-friendly showerhead that will serve the desired function well.
Avoid fixing your showerhead with any parts
There is no doubt you can get tempted to fix some damaged parts of the showerhead with anything that will fit in. You might assume you are saving for extra expenses, but in the real sense, you might be getting your shower enhancement into terrible damage in the coming days. So, make sure you fix your showerhead parts with appropriate parts from the experts.
Conclusion
Upgrading your shower is a perfect plan. However, during the process, you can get overwhelmed and end up making some mistakes. Ensure to avoid the above-mentioned mistakes for an effective shower look.